Our Annual
HVAC

Maintenance Club Membership Program
Who gets to come out and do the preventive
HVAC

maintenance on your system?

We are fortunate enough to have over 1500 people who let us come out twice a year to maintain their system.  Fox Family Heating & Air will come out once in the spring/summer for the AC tune-up and once in the fall/winter for  the furnace tune-up. 
HVAC

Maintenance Club Membership Benefits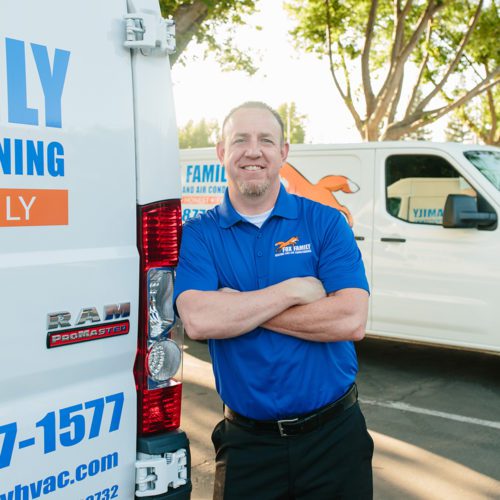 *The monthly fee will continue until a written notice of cancellation is received. HVAC Maintenance Club Membership is a one year minimum commitment. Cancellation prior to the year will reverse any accrued club membership savings.
**Yearly payment will cover membership for the next twelve months
Disclaimer: The customer is entitled to two visits per year for maintenance tune-ups. Club visits are allocated to preset months for seasonal tune-ups. Fox Family Heating and Air Conditioning will provide notification prior to preset visit month to schedule an appointment, however, it is the responsibility of the customer to return any missed calls to ensure their maintenance/tune-up is scheduled. If the club visit is not scheduled in the allocated month after notification, Fox Family Heating and Air Conditioning reserves the right to combine both tune-ups to be performed during the next scheduled visit. Club membership is a one year minimum commitment. The maintenance, tune-up and safety inspection includes the testing of safety controls, lubrication of moving parts, and minor cleaning of control and electronic areas. The club program is intended to maintain efficient operation of your heating and air conditioning system. The inspection excludes any repair, recharging of refrigerant, or major cleaning needed that may be discovered by the technician. The cost to perform such repairs or cleaning as well as the cost of parts and labor to replace any parts would be additional. In the event additional work is required, the technician will provide a written estimate of the cost to perform the work. No work that involves an additional fee will be performed without the customer's consent. Fox Family Heating and Air Conditioning is not responsible for changing filters as recommended every 60 days.