**A Dedication To Quality Workmanship**
Doing an HVAC replacement is a decision that sometimes comes when you have repaired an old system for too many summers, and it's just time. Other times you have a major breakdown, and it doesn't pencil out to keep putting money into it.  Regardless of the reason, we know it's not a fun position to be in.
Our focus is always to be straightforward and honest. We would much rather help you repair your system first, and if that is no longer an option and YOU choose to replace your air conditioner, we are happy to support you. For us, it comes down to building a long-lasting, trusting relationship with our customers.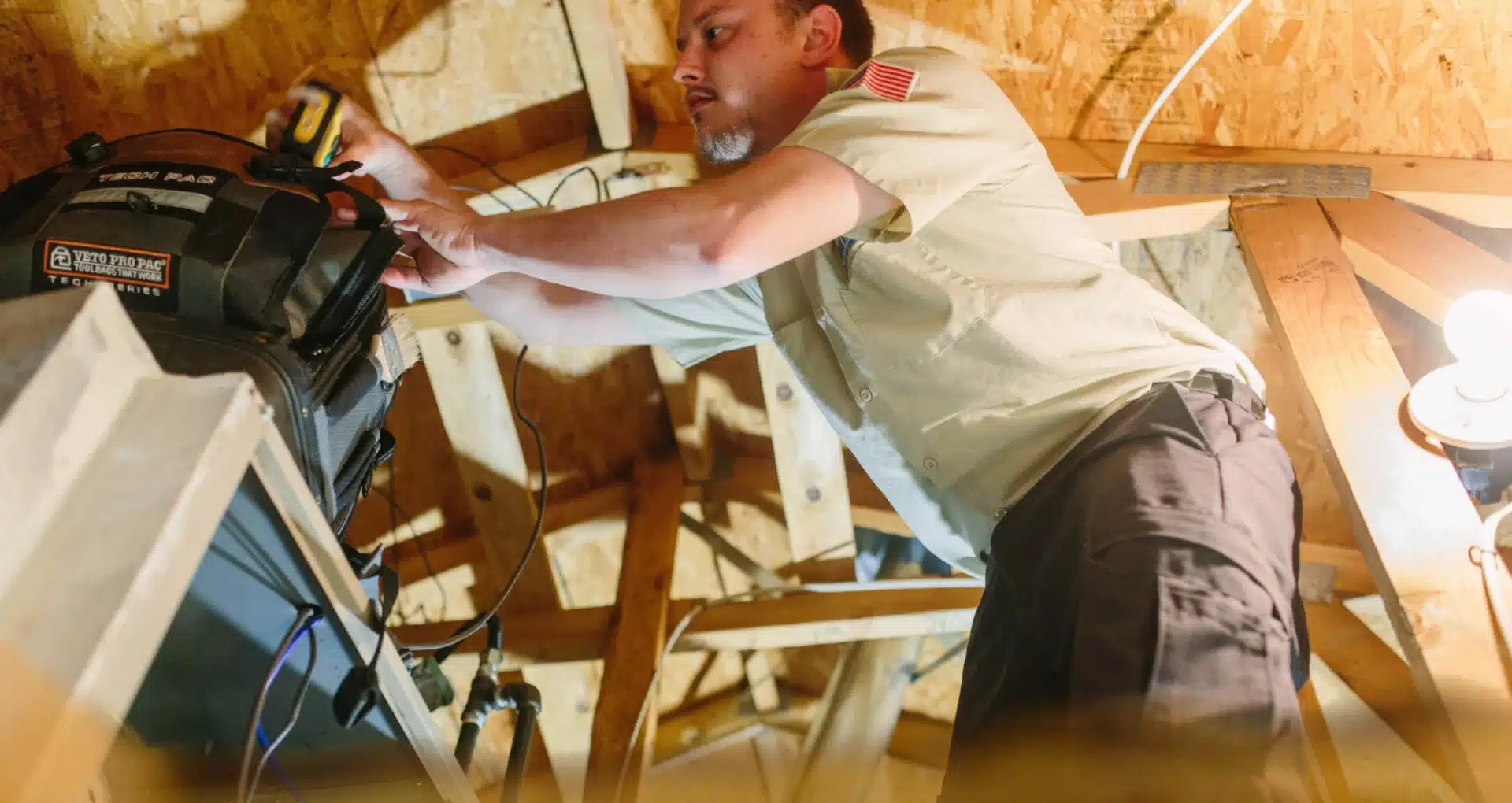 When is it Time to Buy a New HVAC System?
Many homeowners in Sacramento wonder when it's time to buy a new AC system. Maybe you're here contemplating the same thing. You may not know when to pull the plug on your system and do an HVAC replacement. So, we wanted to take a minute and evaluate this question. After all, this is going to be one of the most significant investments for your home. Let's look at some of the determining factors many people use.
The "True Cost Calculator"
When you get into several hundred dollars for a repair and have an older system, that might be the time to consider getting a new HVAC system. Here's a scenario to see how much it would actually COST to hang on to your existing system "a few more years.?"
Inflation on the Cost of a New HVAC
Because of inflation, of course, the cost of a new system goes up about $300 to $500 every year. In 2021, it went up 25%! That's about $2500. So, a system that used to cost $10,000 just a year earlier in 2020 shot up to $12,500. Ridiculous, right?
Repairs on your Current HVAC
If you're going to keep your existing system, let's say another three years. Will you encounter any repairs during those three years? Maybe. Let's say $350 to be on the low side.

For instance, you have today's repair, a blower motor that costs $850.
Missing out on the Current SMUD $3000 Rebate
Missing out on the Current SMUD $3000 Rebate There is a sweet rebate in Sacramento County for $3000 if you switch over to a 2 stage or variable-speed heat pump from your current gas furnace system. So many SMUD customers are doing this because of the savings they receive from running a variable speed system rather than a system that comes on at 100% power every time it operates. But, the thing about this rebate is, it may not be there in three years. It may not be there next year!
Energy Efficiency Savings
And the savings you'll receive from operating a new system per year. Let's say $500 to be on the very conservative side.
Looking at Costs
• $500 per year on inflation x the three years you're going to hang on to this one = $1500
• $350 for one more repair in the next three years on your existing system = $350
• $850 for today's repair = $850
• $500 a year in efficiency savings over the next three years = $1500
Grand Totals
Grand total for hanging on to this system for a few more years versus getting one now:
$4200 without that rebate mentioned above.
$1200 with the rebate.
very little to fix. However, it may be wiser for you to replace the unit in case a Sacramento heating and air expert tells you that a major component, such as the compressor, has failed.
The decision to replace the air conditioning unit becomes more evident if the manufacturer's warranty no longer covers the system. Install a new unit so that you reduce your anxiety about more costly repairs.