Fox Family Heating & Air takes pride in providing quality, reliable and innovative repair parts and equipment to our customers. We understand that having dependable heating and air conditioning is more than a convenience — it's necessary for everyday comfort in the Sacramento area. That's why we choose only the best of the best when it comes to HVAC products from established manufacturers and vendors. Our equipment is engineered to be efficient and reliable over the long haul, backed by valuable warranties to give you that added security when investing in quality HVAC products. Fox Family Heating & Air is proud to provide quality, reliable and innovative equipment that truly makes a difference!
Trane equipment is our flagship brand. We've been installing them since 2015 when we opened. They have been America's most trusted brand for so many years, it's hard to keep track of. Trane incorporates 2,600 hours of testing by exposing them to the harshest elements on earth. Fox Family customers expect reliability and innovation to surpass all other brands in quality and value – and that's what we intend to give you.
It's Hard to Stop A Trane!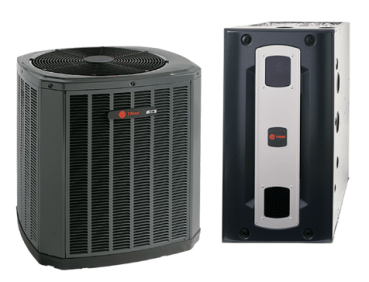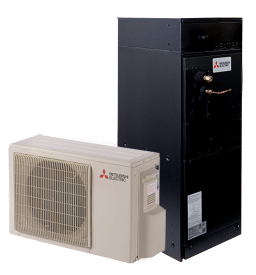 Fox Family Heating & Air is one of the leading installers of Mistubishi variable speed systems in the Sacramento area since 2019. People are beginning to realize that they can take advantage of local utility rebates by upgrading their traditional gas furnace system to an all-electric, yet super efficient, variable speed heat pump system. Whether you decide to remove your existing split system and replace it with Mitsubishi's ducted air handler, or utilize their Zoned Comfort Solutions for each room and occupant, you'll experience the difference in what comfort can really feel like.

Fox Family Heating & Air also chooses to offer you this up-and-comer in the HVAC industry. Currently, you won't find any other brand that offers a variable speed packaged unit for your rooftop or ground mount. Now you can have a fully modulating inverter drive (1% increments) that precisely matches your heating and cooling needs. Bosch has heat pump split systems too! Bosch is built in Germany and Austria and matches every other warranty you'd receive from Fox Family. For consistent temperatures produced quietly with intelligent controls, Bosch is an excellent choice.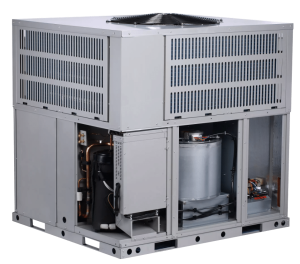 What Type of System Are You Looking For?
Standard "unitary systems" that will hook back up to your existing ductwork.
Variable speed mini-split system that mount on walls, ceilings, and floors