Compact and Flexible, Powerful and Quiet, and Super Efficient.
This air handler's compact design makes it possible to replace existing furnaces or air handlers.
Step 1. Replace your existing outdoor AC or heat pump with an SUZ heat pump.
Step 2. Replace your gas furnace or heat pump air handler with the SVZ air handler.
Step 3. Reattach the existing duct system to the new air handler.
Step 4. Enjoy your new variable speed system!
Flexibility
The SVZ air handler is truly multi-positional unit offering up, down*, left or right air flow, making it ideal for tight and unique spaces.
Powerful
This system will cool your house down just as fast as any other brand on the market. It's just smarter about it.
Quiet
The DC motor ensures quiet and efficient operation year round. It truly is whisper-quiet. You almost have to be standing right next to it to know it's running. Perfect if you need a quieter backyard.
Super Efficient

Use your existing 3rd party thermostat or let us provide Mitsubishi's MHK2 touch thermostat.
Mitsubishi's KUMO Cloud can be connected to any of its products. That way you can access your heating and cooling through your phone if you'd like.
Because of its precise measuring devices, Mitsubishi requires the use of a new lineset, so Fox Family runs a new one to the air handler. Usually this is done with a sheet metal lineset cover up the exterior of the wall.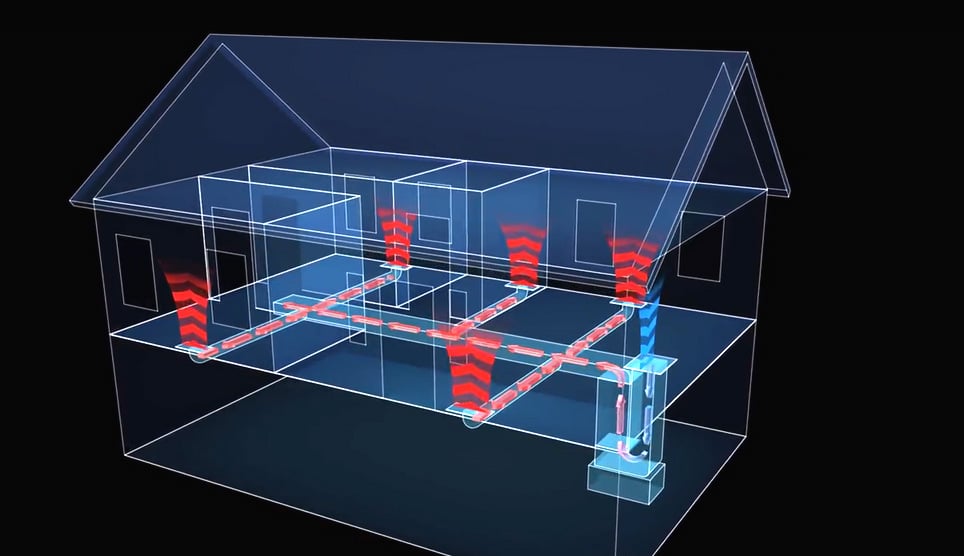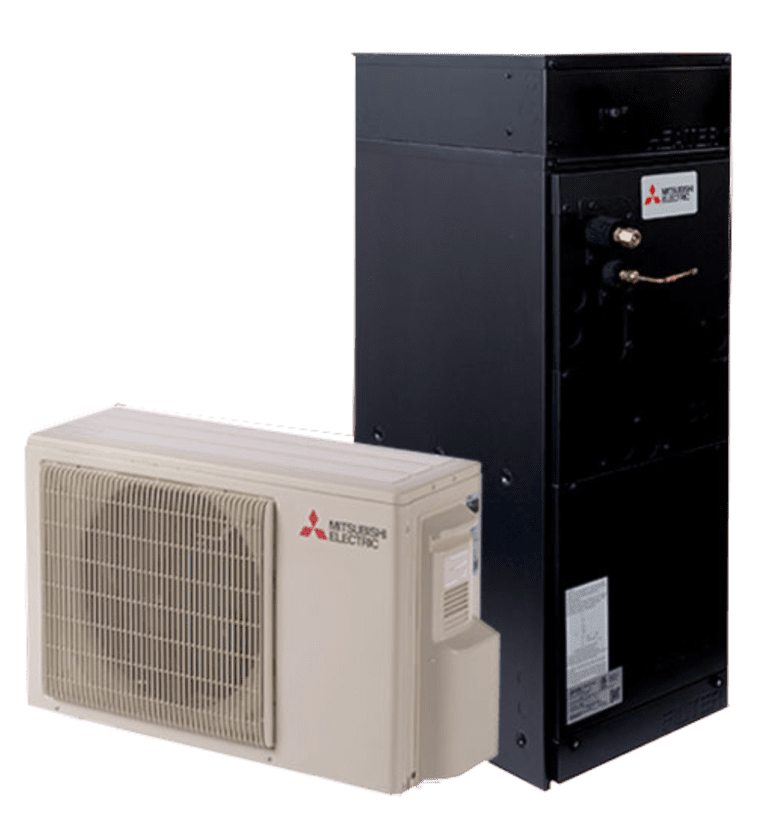 Typical Installations Include: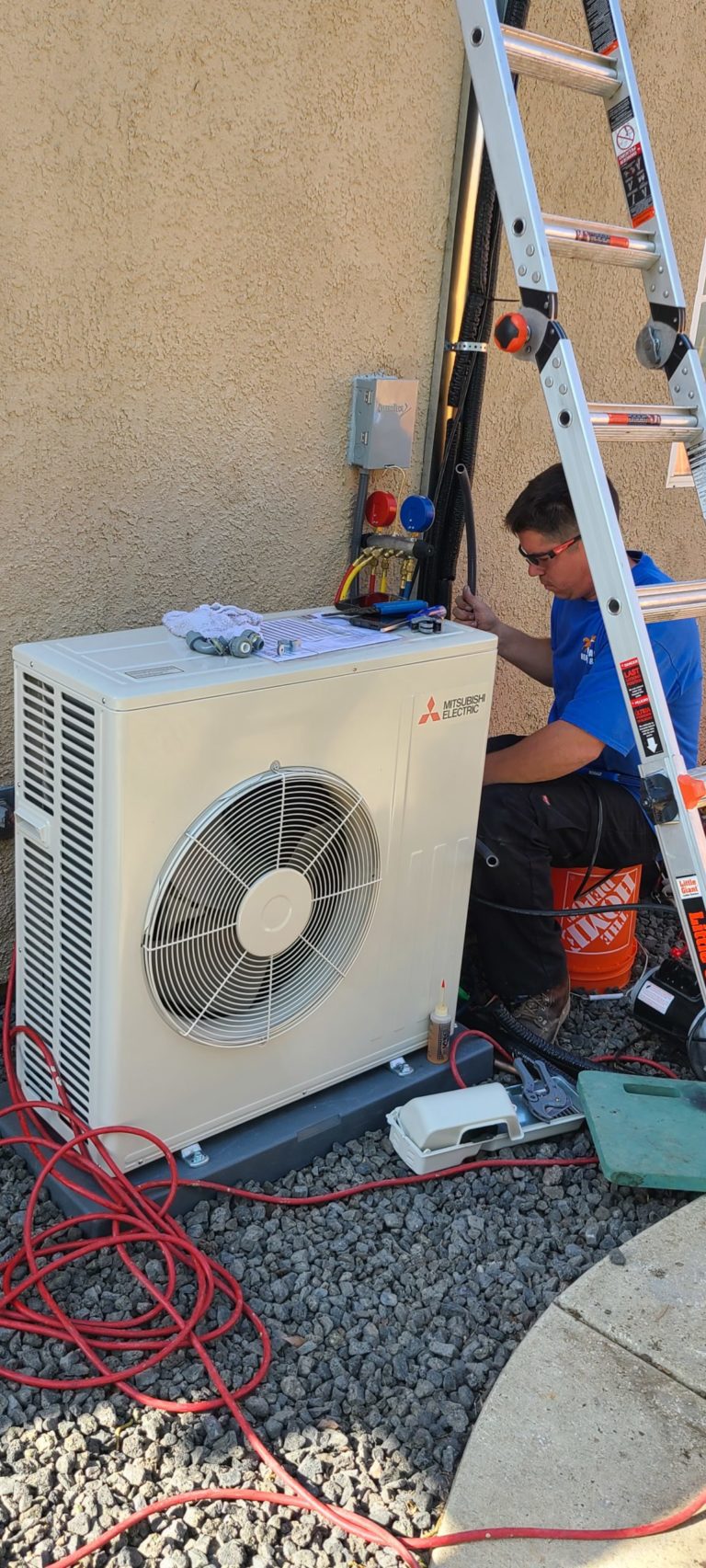 Fox Family Extras You'll Receive
12 Years Parts Warranty
12 Years Compressor Warranty
2 Years Labor Warranty
2 Years Preventive Maintenance
SEER Cost Comparison Calculator
How much can you save between your current SEER system vs one a newer one?
How much can you save between a 14 SEER and a 17 SEER?
California's averages about $0.25 per kWh, but you can adjust the rate if desired.