Fox Family is a Roseville HVAC contractor who is looking forward to creating relationships with our customers. We'll never price gouge you, and we're always happy to answer questions.
The largest city in all of Placer County is Roseville, CA, with over 140,000 residents. It's consistently ranked as one of the best places to live. So it just makes sense that Roseville would call Fox Family Heating & Air for the best heating and cooling services. Homes in this railroad city date way back early 1900s. But if you look around the outlying areas, you'll see some of the most modern upscale communities built by the biggest names in the industry. Whether Roseville, CA, needs service on their old heater or to replace their existing HVAC system, Roseville calls Fox Family Heating & Air.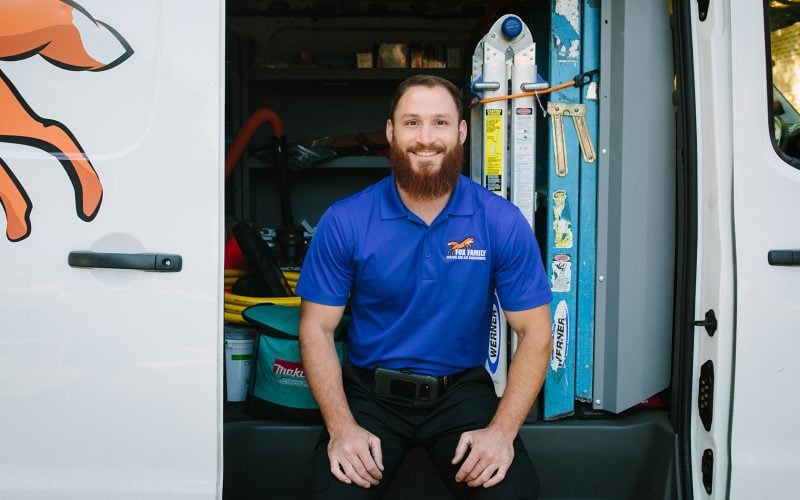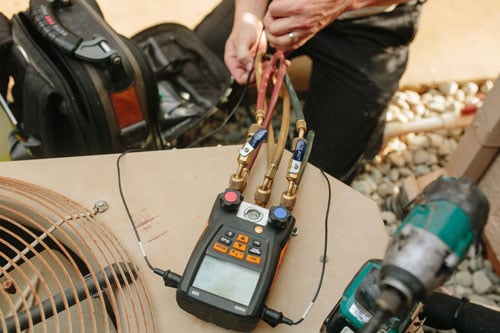 A well-maintained HVAC system is crucial to your home's comfort, and it is recommended that you have it cleaned twice a year. If you perform a tune-up on your furnace or air conditioner as part of your annual maintenance routine, your HVAC system's efficiency may improve.
You can rest assured that we are able to resolve this issue for you if you reside in Roseville. It is not necessary to worry about it since we are able to handle this for you. With the Roseville Preventative HVAC Maintenance Club, we are able to make sure that this gets taken care of in a timely way. If you want us to take care of your maintenance, please don't hesitate to contact us.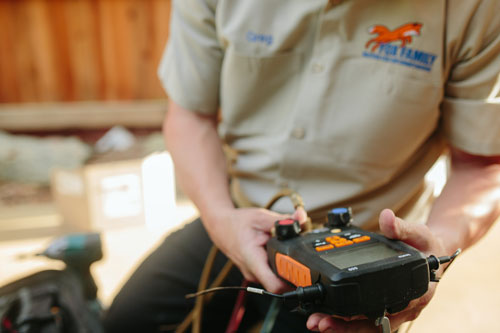 The central HVAC system in your home turns on and off approximately 3,500 times during the course of a season. Eventually, you will be forced to renovate, restore or need to replace or repair parts of your HVAC system due to wear out (over time) of the parts of your HVAC system.  Maintaining your HVAC system will allow you to keep your home at a comfortable temperature.
It is our pleasure to inform you that our Roseville HVAC repair services are among the best in the area. We are always on call to respond to Roseville emergency HVAC repair needs. For all of your HVAC service needs, we will supply you with fast, friendly, and reliable support that you can count on.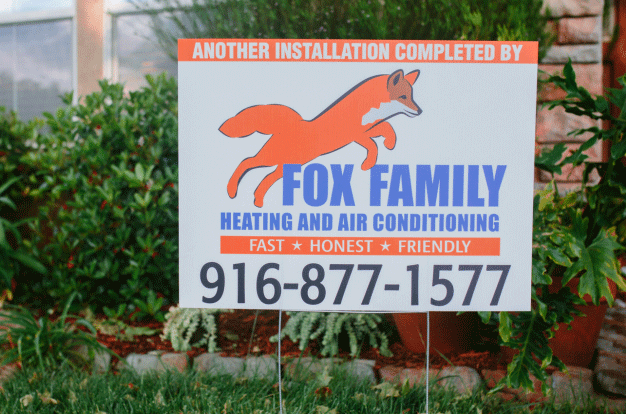 Our heating and air-conditioning service in Roseville can help you if you are concerned about the replacement of your HVAC unit. Heating and Air Conditioning Units will have to be repaired or replaced eventually at some point in time.  If you are looking for an expert who would be able to replace the HVAC system in your Roseville home, the Fox Family is there to help you.
Replace your Roseville HVAC in an easy and effortless way with us. A wide range of products, including Trane, American Standard, Carrier, Bryant, Lennox, and Ruud, are available for fast estimations and service from our company. Those who live in Roseville will find our services and products to make their lives easier, more convenient, and more enjoyable.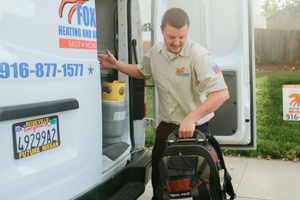 Roseville residents find it extremely important to have a system for cooling their homes that is efficient. There are many advantages to installing whole house fans, such as saving money and enhancing the quality of air in your home.
With the help and advice of our experts, Roseville Whole House Fans have never been easier to install than now. We invite you to set up an appointment with our office or call us as soon as possible to find out how we can help you.
Do you need help with from a fast, friendly, reliable Roseville HVAC contractor?  Call us today at 1-916-877-1577 or click the button below to book an appointment.