Homeowners know that when it comes to heating and cooling their homes, they need an Elk Grove HVAC contractor like Fox Family Heating & Air as their best option. That's what we are. We are an HVAC Contractor experienced in providing homeowners with high-quality equipment at reasonable prices.
Over 160,000 residents of Elk Grove know they live in an absolute gem of a city. With the fifth-largest school district, it's another great place to raise a family in Sacramento County.  Some of the hottest summer records have been set in this city. Elk Grove loves its delta breeze, but those ridiculously oppressive hot days of summer quash it with no problem.
This is why it's so important for their residents to come home to a comfortable home, whether it be summer or winter.  Fox Family offers Elk Grove all the services they need over the life of their HVAC system to provide a comfortable place to wind down after work.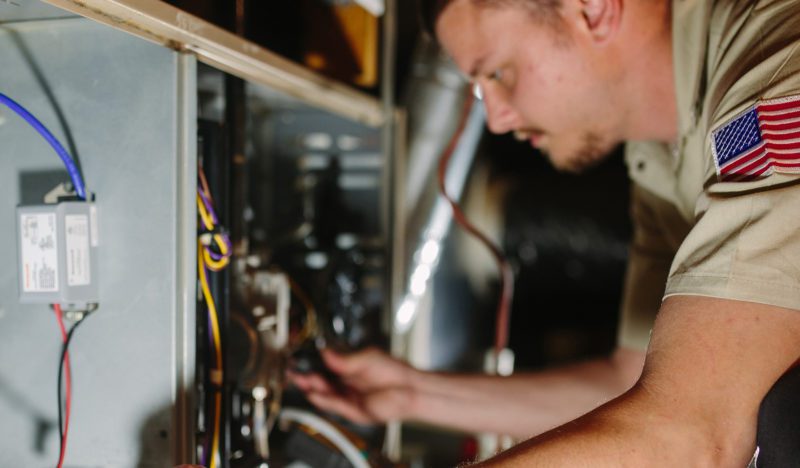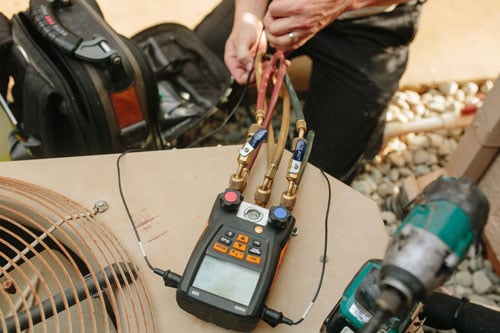 As part of our HVAC services, we offer timely maintenance work for your system. The Fox Family Heating & Air company extends prices that can fit your budget. Why is regular maintenance important for your HVAC system? Well, to get the most out of your system, routine maintenance is vital, which is where we come in to help.
Our techs will go out to your home in Elk Grove to get your HVAC unit working the way it should. We will do everything from replacing and cleaning the air filter to lubricating the mechanical parts. Maintaining your system regularly can even extend its lifespan.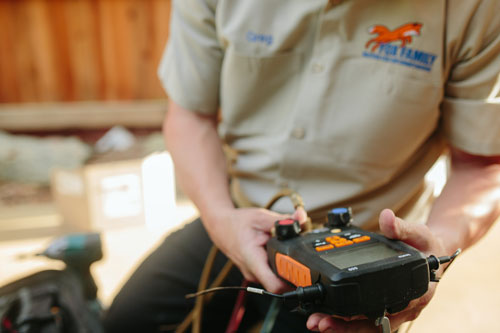 It can be a frustrating experience when your HVAC system breaks down in the middle of summer or winter. The Fox Family Heating & Air company guarantees timely and quality repairs. Because we know the importance of having your system up and running again, our techs will repair your system in no time.
We offer a wide variety of repairs for your HVAC system, which can include repairing electrical parts, malfunctioning thermostats, dirty condensers and evaporator coils. Contact our company for all your HVAC repairs and more.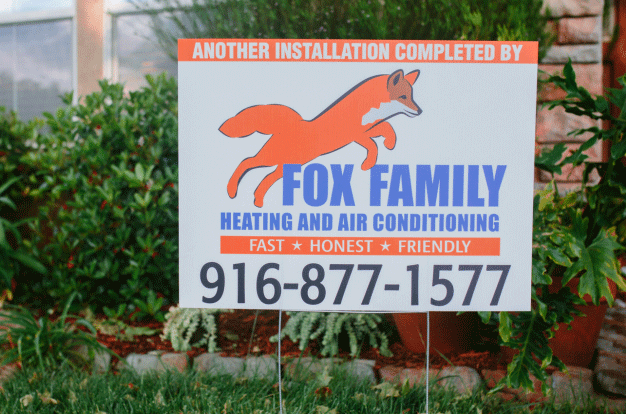 If you find yourself having to repair your HVAC unit on a regular basis, you may need a replacement. Usually, an HVAC unit will last you anywhere from 15 to 20 years. In this case, repairs could end up costing you more than a complete replacement. Our technicians are professionals and will be able to recommend the best options.
Our company boasts a wide range of quality brands that you can choose for your home. These can include Trane, Carrier, Lennox, Ruud and others. Remember to contact the Fox Family Heating & Air company for all your HVAC replacements.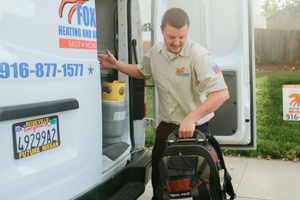 Whole house fans are becoming more and more popular, especially in areas with low humidity. These whole house fans are great choices if you want to keep your house cool along with saving some money. The Fox Family Heating & Air company offers professional installation at affordable prices. Our techs will install your new whole house fan in the attic.
This installation in the attic will enable the fan to distribute the cool air evenly throughout the house. Before turning on the fan, make sure to open the windows to let the cool air circulate. Rest assured that there will be enough cool air in your home throughout the day and at night.
Do you need help with from a fast, friendly, reliable Elk Grove HVAC contractor? Call us today at 1-916-877-1577 or click the button below to book an appointment.