Located between Elk Grove and Mather Field, Vineyard is an unincorporated area of Sacramento County with a truly rural feel while still being close enough to everyday amenities like grocery stores, schools, and other things like that.  Bradshaw Rd divides Vineyard into two sections – the Vintage Oaks neighborhood and Silver Springs Estates. In the past 20 years, the neighborhoods around Wildhawk Golf Course have developed into a nice upscale neighborhood with streets named after famous golf courses and golfers themselves.  Fox Family Heating & Air is happy to be the choice Vineyard HVAC contractor they can look to..
Vineyard is out in the wide-open sunshine with little delta breeze to take the edge off the nighttime summer heat.  Being so close to Fox Family Heating & Air, Vineyard residents are served typically the same day.  This family-friendly neighborhood has luxury homes on one side of Bradshaw Road and a slightly older community in Vintage Oaks. It's super quiet in Vineyard since it's sort of out in the country.  Pleasant Grove High and Sheldon High School are where most teens attend school and boast some highly-rated test scores.  Younger kids go to Pleasant Grove and Adreani Elementary, which are two of the highest-rated schools in the entire state of California. 
You won't see a lot of shade trees in Vineyard.  I imagine as the neighborhoods around Wildhawk get older, you'll see those streets get more shade on hot sunny days, which means more leaves to rake in the fall when it starts to get cold out.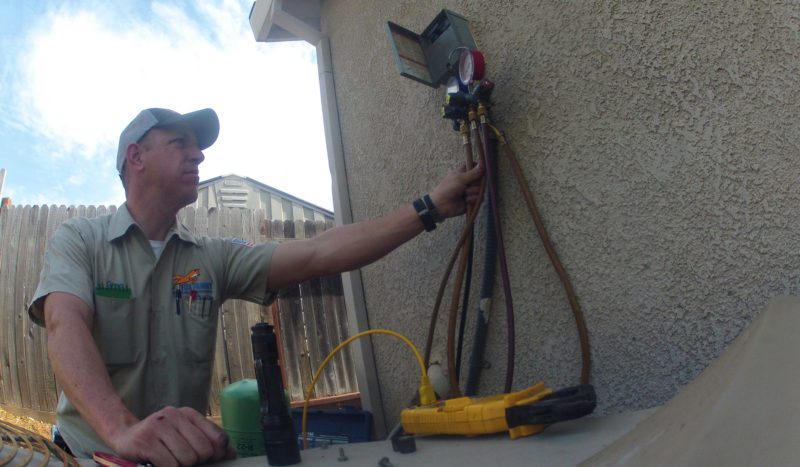 Do you need help with from a fast, friendly, reliable Vineyard HVAC contractor?  Call us today at 1-916-877-1577 or click the button below to book an appointment.