Sacramento County, CA Heating and Air Conditioning Contractor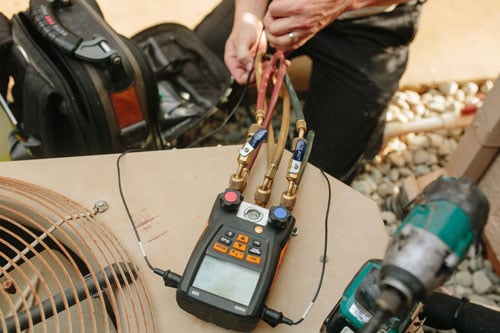 Fast, Friendly & Honest Service
We are proud to be the Sacramento County HVAC contractor providing a full range of heating & services in beautiful Sacramento County. We service the central county of the Greater Sacramento metropolitan area and home of the state capitol.
We believe our company is special because of the way we communicate with our customers. Scheduling with us is easy, and we get to you quickly and most of the time have the tools to fix your problem on the spot. Everyone who works for us is knowledgeable, friendly and will give you an honest diagnosis and estimate. We truly value your trust in our company.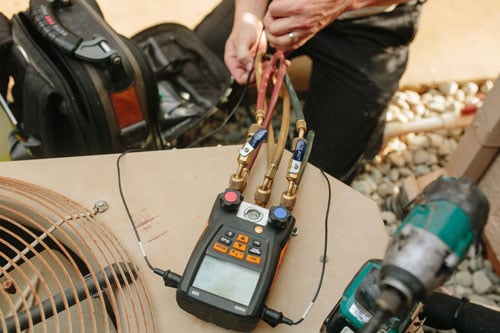 For residents of Sacramento County, it's crucial to keep your HVAC system functioning optimally to maintain manageable heating and cooling expenses. The ideal way to ensure your HVAC system performs at its best and prolongs its lifespan is through consistent maintenance. At Fox Family Heating & Air, we recognize the importance of regular HVAC maintenance, which is why our skilled team delivers necessary maintenance and tune-up services to prevent expensive repairs down the line. Our HVAC Maintenance Club provides accessible and dependable maintenance solutions for homeowners throughout Sacramento County.
We advise you to schedule HVAC maintenance twice a year to maximize your system's efficiency and reduce energy costs effectively. During our service visits, we meticulously inspect your system for any signs of wear, replace necessary parts, and conduct a thorough tune-up of your unit. After availing of our top-notch maintenance services, you can expect enhanced energy efficiency and reduced utility bills.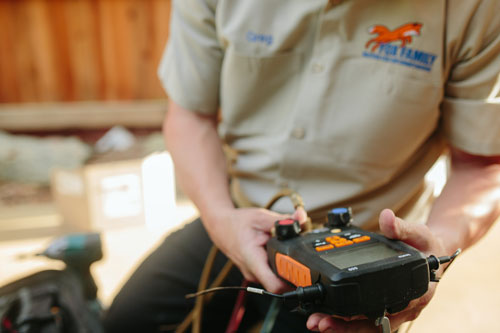 Continuous use of your HVAC system, particularly during extreme seasons like winter and summer, may cause wear and tear. If not caught early, these issues can turn into costly repairs. Residents of Sacramento County searching for top-tier HVAC repair need look no further than Fox Family Heating & Air.
Our team is composed of seasoned professionals offering dependable HVAC repair services across Sacramento County. We're equipped to handle a wide range of HVAC repairs, from minor drainage concerns to more significant component failures. Rest assured, we're committed to diagnosing the issue promptly and delivering the most suitable and cost-effective repair solutions for your HVAC system.
Backed by qualified technicians and using innovative tools, we ensure our HVAC repair process is both effective and efficient. Don't hesitate to reach out and schedule an appointment. Allow us to assess your system and provide you with high-quality repair solutions for your HVAC system in Sacramento County.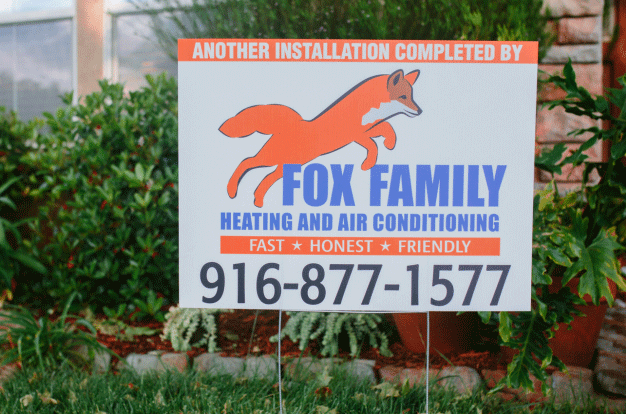 Every HVAC system eventually reaches a point where it needs to be replaced. If your HVAC system is showing signs of deterioration, frequently malfunctioning, or has reached the end of its service life, it's time to contemplate a full replacement in Sacramento County. At Fox Family Heating & Air, we understand that investing in a new HVAC system can be a significant expense. That's why our expert team is committed to offering top-tier and dependable HVAC replacement services in Sacramento County.
We collaborate with a variety of HVAC brands, including Trane, American Standard, Bryant, Lennox, Ruud, and more, delivering efficient and trustworthy heating and cooling solutions to our clients in Sacramento County. Our HVAC replacement services encompass installation, testing, and maintenance, ensuring your new system operates optimally and enjoys a long lifespan.
Don't delay replacing your HVAC system until it's too late. Contact us today, and allow our skilled technicians to provide you with the finest HVAC replacement solutions in Sacramento County.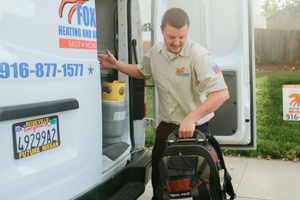 Whole house fans serve as an excellent solution to maintain a cool and cost-effective environment in your home throughout the year. These energy-efficient systems work by drawing in fresh air from outside, creating a pleasant and comfortable indoor atmosphere. If you're a Sacramento County resident seeking whole house fan installation services, Fox Family Heating & Air is your go-to choice.
Our team of experienced technicians can guide you in selecting the optimal whole house fan that aligns with your requirements and budget. We specialize not only in installing these systems but also in providing precise and efficient services to maximize the benefits of your new system.
Whether it's a replacement or maintenance service for an existing whole house fan system, our professional team is equipped to handle a variety of repairs and maintenance tasks. Get in touch with us today to book an appointment and benefit from our expert installation and repair services in Sacramento County.