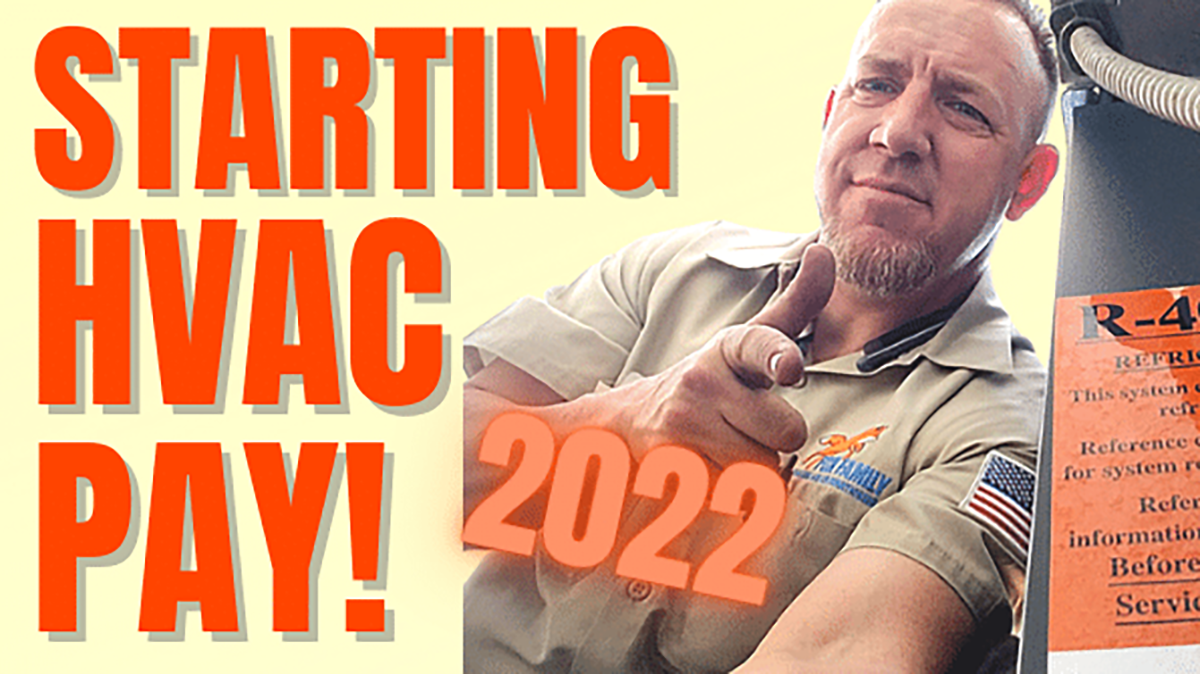 The HVAC industry is one of those jobs where going to college isn't required. You can make a huge impact on people's lives RIGHT NOW. When people don't have heating, cooling, or refrigeration, you fix it. You see the results right now, you feel good, and you move on about your day. How much money do HVAC workers make to do that? We'll talk about it in this video.
Hourly Rates for HVAC Technicians
HVAC techs make good money. You're not likely to start out at minimum wage, but it's possible.
Knowing this, you can expect the average salary for an HVAC to be from $20.00/hr (about $40,000/yr) to $50.00/hr (about $90,000/yr). The average technician makes $25.00/hr.
Alaska has the highest average pay rate at about $40.00/hr. Alabama has the lowest right now, with an average salary of $19.00/hr.
California has the most HVAC jobs available, paying over $50,000 a year. Alaska has the lowest percentage of HVAC jobs offering more than $50,000 a year.
Connecticut, Maryland, California, Massachusetts, New Jersey, Pennsylvania, Vermont, New Hampshire, Florida, Alaska, and New York all have at least one city where the average technician makes $40.00 to $50.00/hr.
Types of Jobs Within the HVAC Industry
In the HVAC industry, most people think about positions like installers, repair techs, and preventive maintenance techs. And those positions can be held in the residential field (homes), commercial (stores, offices), industrial (hospitals, high rise buildings), and refrigeration (grocery store frozen and fresh food items).
Each one of those types is going to make different money. Residential techs typically earn a little less than commercial and refrigeration techs, which usually make slightly less than industrial techs. You'll also find that many commercial, refrigeration, and industrial jobs are typically associated with union jobs.
There are more than technician jobs in HVAC too. We need warehouse workers, truck drivers, front desk workers, administrative assistants and dispatchers, "Title 24 HERS" raters, "Home Performance" salespeople, HVAC equipment salespeople, sheet metal fabricators, pipefitters, department managers, territory managers, equipment manufacturers, parts manufacturers, air conditioning engineers, and system engineers.
So there are several jobs available within the HVAC industry. You find a lot of people who finish up their time in the field switching over to some of these less intense, physically demanding positions. Even HVAC business owners who retire from running their company will seek those jobs as a nice supplemental income to their retirement or just stay in the field and have something to do!
I hope this helps with the HVAC salary question.