The Rocklin HVAC contractor that you have been looking for is right here. We are licensed, trained, and insured to handle your heating and cooling needs. If you're experiencing issues with your current system or just want a check-up on the efficiency of your unit, call us now!
Over 25,000 households in this city with a rich history of granite mining have made Rocklin a masterpiece. Thousands of college students attend Sierra College and William Jessup University. Our Rocklin customers trust our knowledgeable professionals to provide them with top-notch heating and AC repair. We take the time to evaluate Rocklin homeowners' unique needs to ensure they gain the full benefits of our quality HVAC services.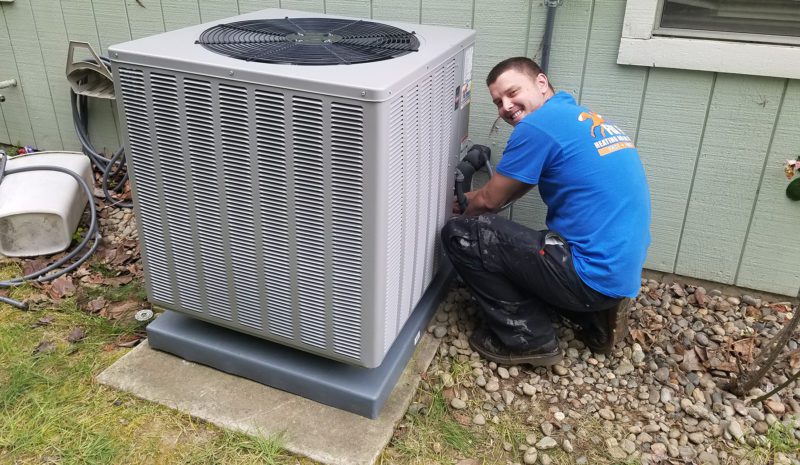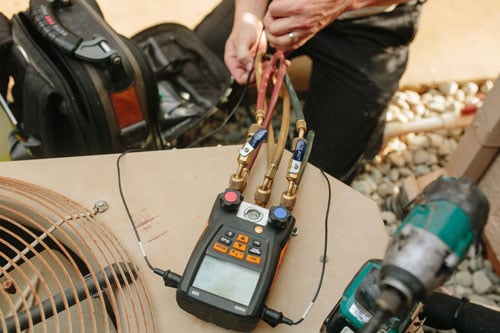 Maintaining your HVAC system is important. By doing routine Rockling HVAC maintenance, you'll be able to keep your system running smoothly for many years. You can always count on our company to offer affordable prices and quality results. Our work for maintenance can include a collection of tasks, such as cleaning the blower fan, the coils and refilling refrigerant.
Let us come out to clean and maintain your HVAC system twice a year.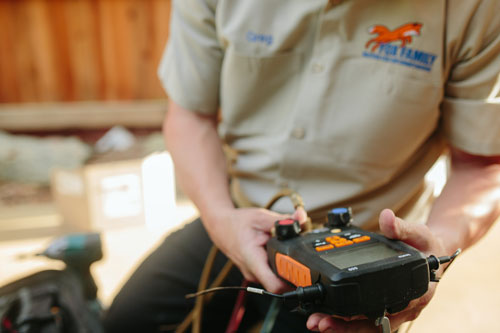 The HVAC system works very hard to keep you comfortable throughout the year. With time, your HVAC system is bound to malfunction. When you need Rocklin HVAC repair, you can rely on our company. 
Our goal is to have your HVAC working properly on the same day.  We understand the importance of having a working HVAC.
Let us come out and get you back up and running!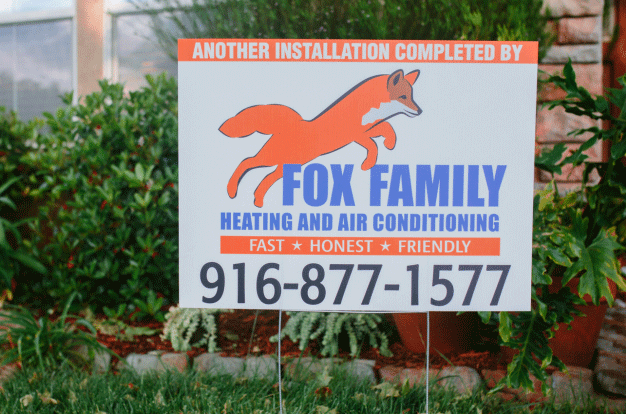 At times, repairs may not bring your HVAC system back to an optimal level. If it's more cost effective to invest in a new HVAC unit, it is always best to opt for a new model. It is usually recommended to replace your HVAC system if it is more than 15 years old. We will recommend a Rocklin HVAC replacement that will be able to cool and warm your home. Our techs will assess the size and layout of your home to recommend the right BTU capacity and SEER rating.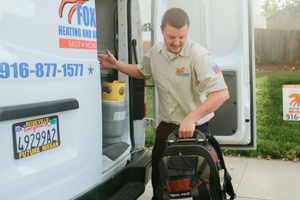 Rocklin whole house fans are great alternatives for cooling your home at an efficient pace. By doing this, you can save money on your monthly electricity bill. Those who live within the Rocklin area along with other surrounding communities can take advantage of what whole house fans have to offer.
Visit our whole house fan page for more information as the Sacrament Valley is perfect for the system.   Contact us for more information.
Do you need help with from a fast, friendly, reliable Rocklin HVAC contractor?  Call us today or book an appointment below.