Another North of interstate 80 is an area of town called Antelope.  We have proudly been the Antelope HVAC contractor for reliable and quick service.  Lots of parks dot family-oriented neighborhoods that have been established for many years.  Near McClellan Air Force Base, Antelope was pretty much built out starting in the 1970s.  The Town Center area of Antelope is probably the most well-known and highest valued neighborhood in Antelope.
It's easy for Antelope and North Highlands to blend in with each other since they are both unincorporated areas in Sacramento County with a long history.  Many HVAC package units sit on rooftops since the original homes were originally heated by wall heaters and swamp coolers.  You still see the neighborhoods where the split system is in the attic and the ground connected by a copper lineset in between, but, for the most part, it's package units (which are great to work on!)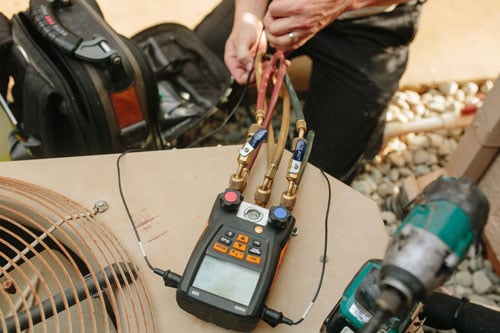 Antelope residents should schedule regular HVAC system tune-ups with professional maintenance experts to ensure efficiency and longevity. Regular maintenance improves safety and performance, saves money on utility bills and costly repairs, and extends the system's lifespan. Plus, maintenance can identify and fix minor problems before they become big issues, leading to fewer breakdowns.
For homeowners, the best way to keep their HVAC system running smoothly is to have a professional inspect it each spring and fall.
To help Antelope homeowners maintain their HVAC systems and stay within their manufacturer's warranties, Fox Family Heating & Air offers a Maintenance Club. Members receive two seasonal check-ups and a 15% discount on needed repairs each year, making it a cost-effective option.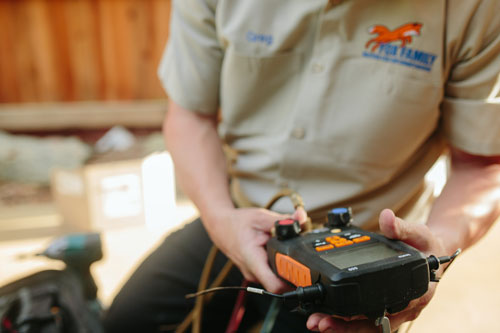 If you experience high or low temperatures, you might notice that your HVAC system isn't working as efficiently as it should. There are several common causes of HVAC malfunction, such as a faulty thermostat, dirty filters, or worn-out parts. However, not all problems are minor and require the help of a professional.
Detecting the signs of a broken HVAC system is the first step to fixing it. If you notice higher energy bills, strange noises or odors coming from the vents, or inconsistent temperatures throughout your home, these are all signs that something is wrong. If you notice any of these signs, Fox Family Heating & Air can help you detect and repair the actual problem, ensuring your system is running as efficiently and safely as possible.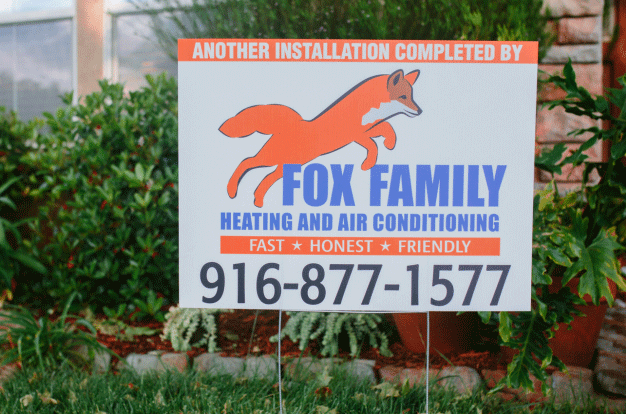 Having an efficient and modern HVAC system is crucial for your home's comfort. If your current system is over fifteen years old or it requires regular repairs, it's a good idea to replace it. Using a new system will save money on energy consumption and eliminate the need for repairs.
If you have decided to replace your HVAC system, you can rely on us to help you choose the ideal one for your requirements. We carry several brands, such as Lennox, Bryant, Ruud, and Carrier. Our team of professionals can help you find a high-performance and eco-friendly HVAC system that's perfect for your needs. Our certified technicians can provide professional installation services and guide you in selecting the right brand and system size for your home needs.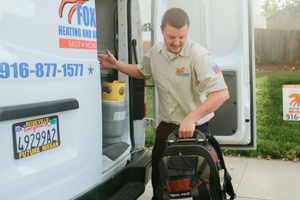 If you live in Antelope and want a cost-effective way to cool your home without relying on air conditioning, consider using a whole house fan. These fans work by ventilating your home with air and removing the warm air, using significantly less electricity than air conditioners. Whole house fans are a great option if you need to cool your home without significantly raising energy costs.
Fox Family Heating & Air is here to provide you with a high-quality whole house fan installation plan that is tailored to your needs. Our team of experts can install the fan in any space and provide the necessary maintenance and repair services if needed.
If you're looking for a reliable and cost-effective way to keep your home cool, contact us today.
Do you need help with from a fast, friendly, reliable Antelope HVAC contractor? Call us today at 1-916-877-1577 or click the button below to book an appointment.