Heat pump package units are a bundled heater and air conditioner in one fairly large unit outside. These are usually found on the rooftop, which is why they're sometimes called rooftop units, or RTUs.  
If your HVAC system doesn't have an indoor air handler, chances are, you have a rooftop package unit.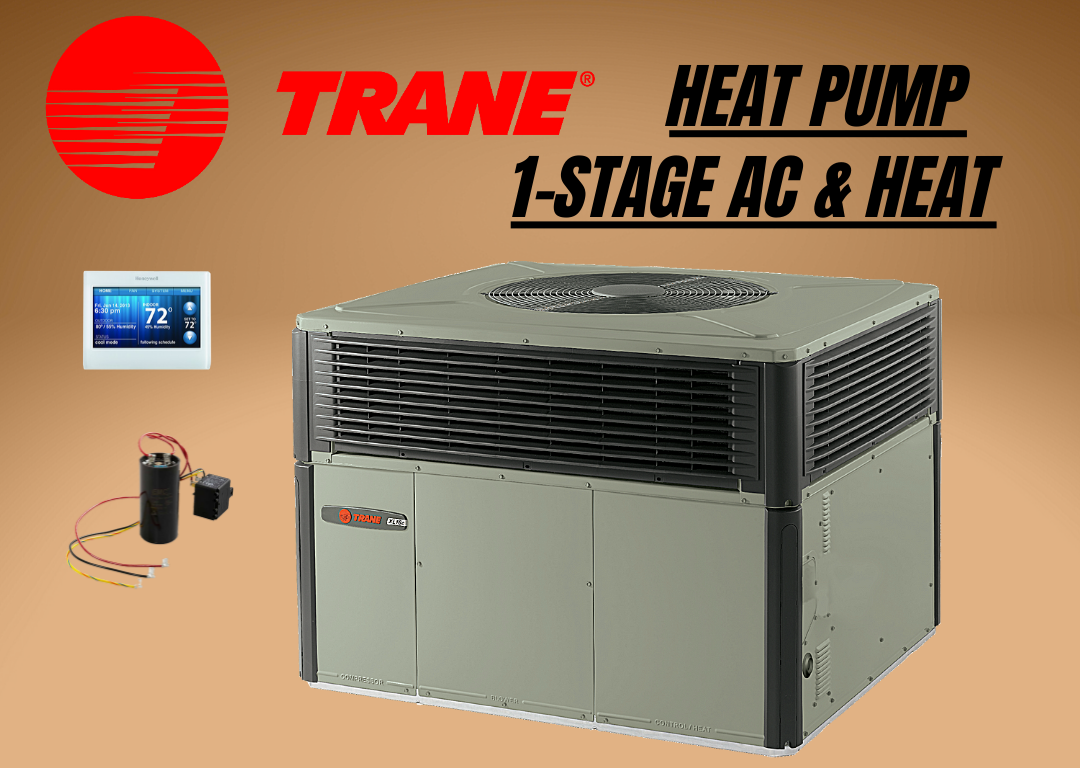 Single-Stage Heat
Single-Stage Cooling
XR13.4c Package Unit
The Trane XR14c heat pump package unit features an electric heat pump combined with a powerful airflow system to make sure every corner of your home will be efficiently comfortable.
14 SEER2 and 8.0 HSPF2 ratings heat and cool your home while lowering cooling costs even on the most extreme days.
Cooling Stages: Single-Stage and up to 14 SEER2
Heating Stages: Single-Stage and up to 8.0 HSPF2
Energy Star Rated: No
Climatuff™ compressor
Advanced Vortica™ blower motor
Rugged all-steel cabinet
Advanced airflow system
Supplemental heat only when needed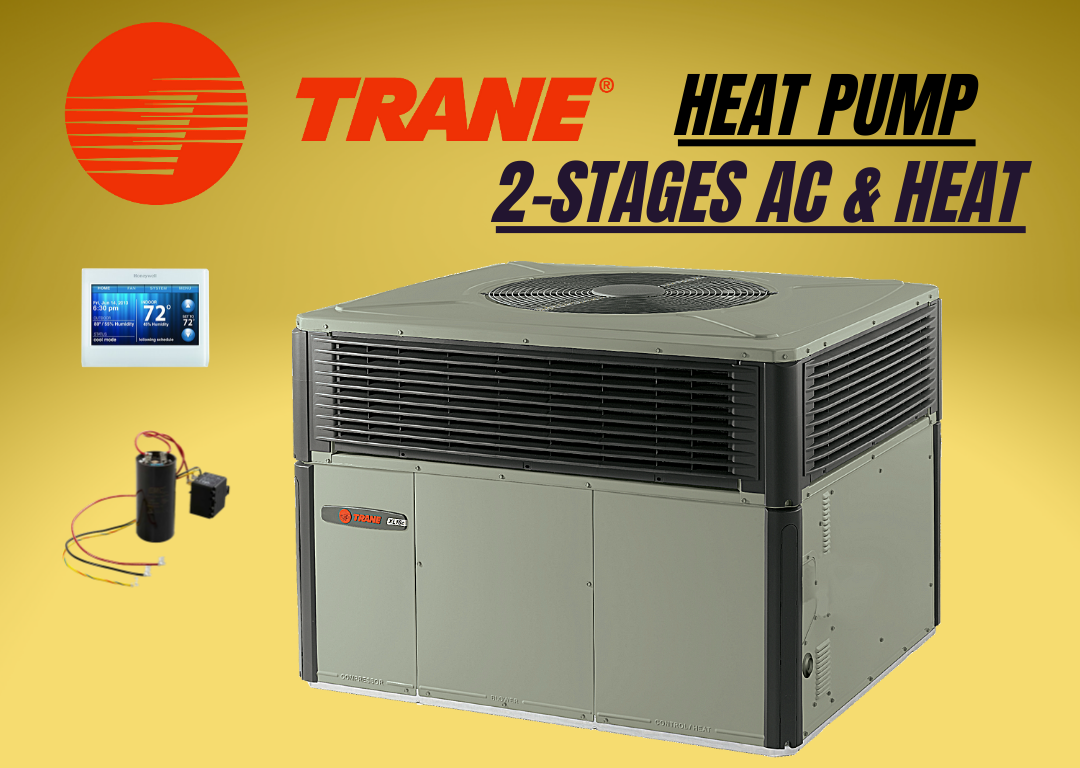 Two-Stage Heat
Two-Stage Cooling
XL15c Package Unit
The XL15c is a high-efficiency, all-electric heat pump, maximizing your comfort whatever the season, year after year. The packaged heating and air conditioning system is all contained in one sleek cabinet for optimal use in any home.
Two-stage systems have a 70% speed in first -stage and 100% speed in second-stage. This system will run in first stage the majority of the time saving you so much more than your old single-stage system.
Cooling Stages: Two-Stages and up to 16.4 SEER2
Heating Stages: Two-Stages and up to 9 HSPF2
Energy Star Rated: Yes
Two-stage Climatuff™ compressor
State-of-the-art fan system
Composite Vortica™ blower
All-aluminum Spine-Fin™ coil
Durable Weather-Beater™ top
Two-Stage Gas Valve
Variable-speed blower motor with Comfort-R™
Typical Installations Include:
Fox Family Extras You'll Receive
10 Years Parts Warranty
10 Years Compressor Warranty (12 Years on the XL15c)
2 Years Labor Warranty
2 Years Preventive Maintenance – To receive a full 10 years labor warranty, just continue your paid maintenance with us from years 3 through 10 and pay nothing for any repairs for the first 10 years.**
Subsequent owners warranty will reduce to 5 years parts/compressor from date of install. Subsequent owners will not have the extended  labor warranty option available.
SEER Cost Comparison Calculator
How much can you save between your current SEER system vs one a newer one?
How much can you save between a 14 SEER and a 17 SEER?
California's averages about $0.25 per kWh, but you can adjust the rate if desired.
Why We Recommend Trane HVAC For Your Family
Fox Family Heating & Air and Trane Technologies have been partners since 2015.  The reason we recommend Trane equipment in your home all comes down to this.  We repair Trane systems way less than any other brand on the market.
Click below for more reasons we choose Trane HVAC.