HVAC Supply Pricing Continuing To Rise
Folks who purchased their new AC system at the beginning of the year should be singing their praises.  The industry continues to see rising costs of materials combined with a shortage of workers.  
A colleague of mine said, "When something like COVID interrupts any part of the supply chain system, including how those parts get shipped from there to here. We're experiencing a weird dynamic right now with worldwide stress, but also with a high demand for our products and services. Also, considering the low numbers of employees working in these factories, the only thing to expect is chaos. The scenario is creating an almost panic for our industry to perform."
Halfway through the summer of 2021, things haven't gotten any better.  We continue to be frustrated.  Selling equipment is tough enough, but to get the okay from a customer and potentially not have their equipment is challenging.  It's the toughest thing I've had to deal with since becoming a contractor in 2015.
What happens is, when we order our equipment online in the past, we could see the inventory levels of our distributor.  We would look up a particular furnace that matches up with a condenser and evaporator coil and see that they had 20 of those furnaces.  Now when we win a job, we have to submit the order and wait for the distributor to get back to us and let us know if they have the equipment to fill that order.  If they don't, we have to call the customer back and let them know.
On a few occasions this year, we have had to offer the customer an entirely different brand than Trane, which has always been our equipment of choice.  This has worked out for those customers, and we appreciate them being flexible enough to understand.  
Every HVAC contractor in the United States is dealing with this equipment situation.  Manufacturers say they can't get equipment out fast enough for the rising demand for new equipment.  This has created the highest rate of price increase we've seen in a very long time.  Each year, we typically see a 4% to 6% increase in the cost of equipment.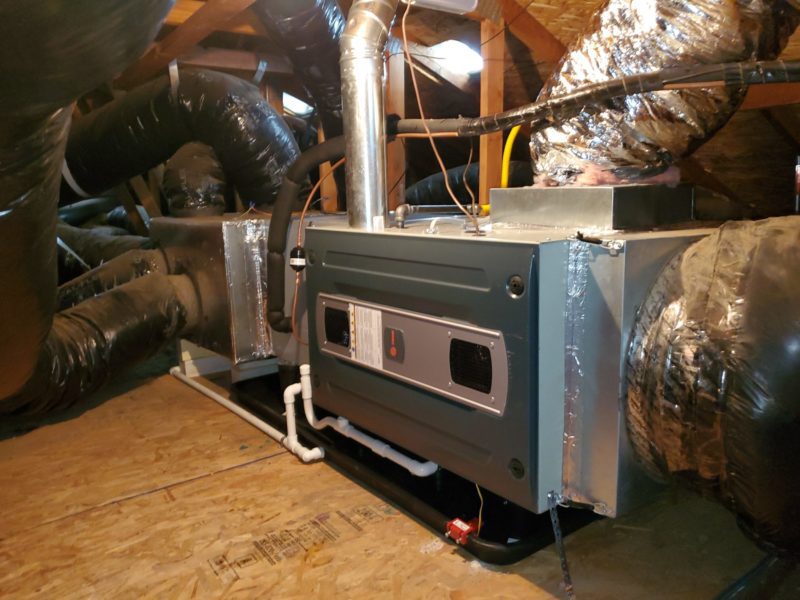 This year we've already seen a 21% increase in that same equipment. This has resulted in your basic $10,000 HVAC system increasing by $2,000 in just one year.  Higher-end equipment has grown exponentially.
With a few to several more months of rapid inflation in the world's economy, we continue to brace for whatever price increases we may see. These price increases ultimately get passed along to our customers. 
So, like we said this time last year, as we're getting close to the end of the hottest time of the year, local suppliers should have an easier time restocking their shelves as demand goes down.  Winter months are relatively mild around the Sacramento Valley, so that we won't get that high intensity of equipment change-outs experienced in other areas of the world with longer, colder winters.
Let's keep our fingers crossed America get's back to normal soon.  People need heating and air conditioning. It's not a luxury for some people.  With continued demand and lower inventory of equipment and the parts that make that equipment up, inflation continues, stressing this contractor out.  
Stay safe and follow CDC guidelines so we can get through this sooner than later. Thanks so much for stopping by, and we'll see you next time.