In 2015 Fox Family Heating and Air started a business.  We worked out of our home.  We took calls on our business cell phone I kept in my pocket.  Our warehouse consisted of a 5-tier shelf to store PVC fittings, copper, capacitors, and other supplies.  I did all the installs, service calls, and maintenance calls myself.  Since day one, I had always wanted to grow as a company. 
By the time we hired Keith and Colin, we needed more warehouse, so we rented a storage space in Rancho Cordova and moved that single set of shelves to the storage space.  First, we rented a 5×10 space, then a 10×10 space.  Melissa and Sasha came on as administrative help but were still working out of the loft upstairs in our house that we converted into an office.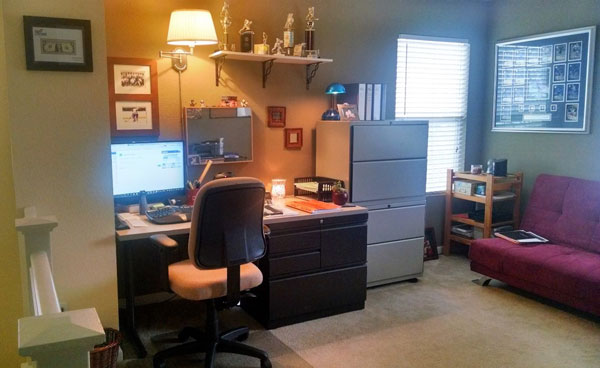 Relocating to a Great Spot
Three years ago, in 2017, we worked with a commercial real estate agent I knew and found a great spot on Sunrise Blvd, a 2000 square foot office/warehouse combo.  It was very exciting.  We had so much room I thought we'd be in the space forever.  I had a couple of shelves and workbench that I had built.  I had the original shelf I was using at my house for the first couple of years.  We bought another shelf as well, to round out the storage space.  The warehouse included a second floor with shelving already built.  The office space had a front lobby and two offices that Melissa and I occupied.  It was super cool having this new setup.
As the next three years went along, summers got busier and busier.  2020 was an outstanding summer full of equipment changeouts and service calls.  It seemed like we were ordering inventory and other supplies several times a week just to keep the techs' service vans stocked.  The real demand on our warehouse footprint was for equipment storage a few days before the jobs went in.  Two to three, and sometimes four jobs worth of equipment sitting on the floor took up a lot of space, so much so that it was hard to walk around all of it!
As our third year of being in the warehouse came to an end, we had the option of renewing our annual lease.  Because Fox Family Heating and Air wants to get bigger and do more business, we decided we needed a bigger warehouse.  A tenant who occupied a 4000 square foot space in the building next door was moving out after 25 years.  It was the perfect opportunity for us to swoop in and take over the lease on the place. 
Whereas our first warehouse had one garage door and a large warehouse floor, our new warehouse has two garage doors and a much bigger floor space.  The warehouse is deeper, because the front office area is wider, so fitting three of us in the new space is easy.  We had enough room to add a fourth desk for a future administrative employee, thanks to Melissa knowing an interior workspace planner who consolidated the space well for us.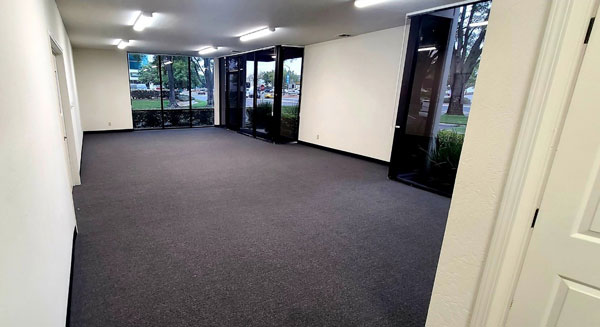 Growing Into a New Location
The location of both warehouses is one of my favorite features.  Location, location, location.  With a street front view, thousands of cars and trucks pass by our warehouse daily.  I cannot tell you how many people have said they see our place every time they drive by.  We were smart enough to put a prominent Fox Family Heating and Air sign above our front door, which really helps people see us, too.
As our company has grown, we've gone from working out of our house to having a 4000 square foot warehouse/office complex and two garage doors for access.  I knew Fox Family was going to grow.  The rate of our growth has been perfect too.  We have been able to keep all our staff for years and bring them over to the new warehouse.  And I've managed to bring along that first set of shelves from the bedroom in our house.
Thanks for stopping by, and we'll see you on the next blog post!
Don't miss our videos related to this topic